QUICK SEARCH
What Tickets do You Need?
Broadway Events in Ashburn:
Broadway Buzz
Broadway.com #LiveatFive with Michael Park of Dear Evan Hansen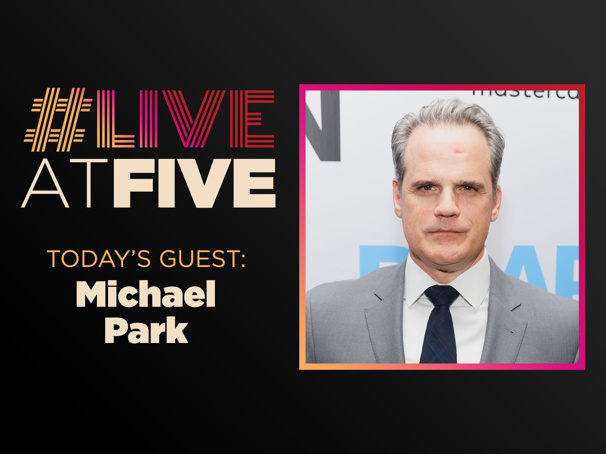 Michael Park stops by Broadway.com HQ to chat about Dear Evan Hansen and more with Paul Wontorek.
---
Darrell Hammond, Jason Gotay & Randy Rainbow Join Call Me Madam at City Center Encores!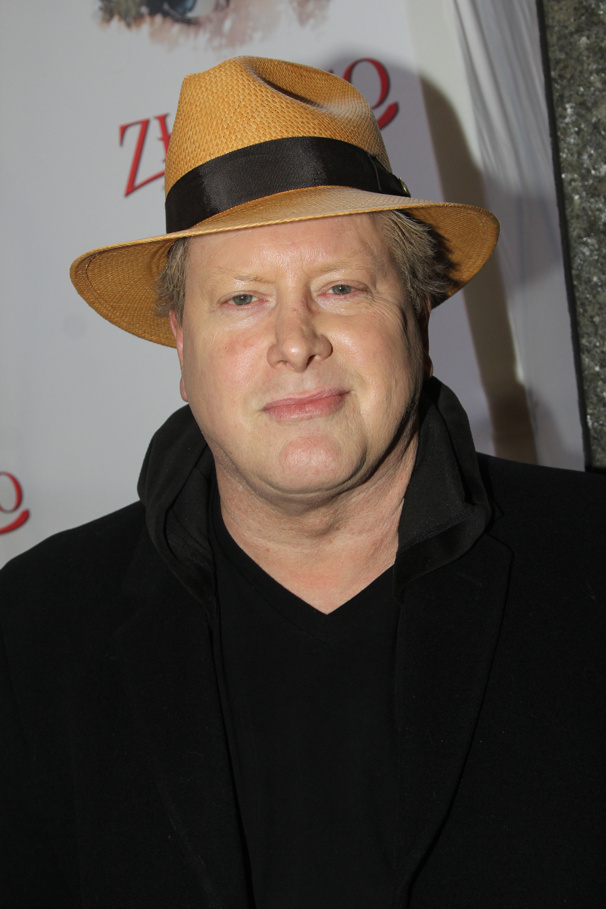 Casting is complete for the upcoming City Center Encores! presentation of the 1950 musical Call Me Madam. Directed by Casey Hushion, choreographed by Tony nominee Denis Jones and music-directed by Rob Berman, the production will run from February 6-10 at New York City Center.

New to the company is Darrell Hammond (Saturday Night Live) as Grand Duke Otto, Jason Gotay (Bring It On) as Kenneth Gibson and YouTube star Randy Rainbow as Sebastian Sebastian. They join the previously announced Carmen Cusack as Ambassador Sally Adams, Carol Kane as Grand Dutchess Sophie, Brad Oscar as Senator Gallagher, Lauren Worsham as Princess Maria, Michael Benjamin Washington as Pemberton Maxwell, Ben Davis as Cosmo Constantine, Adam Heller as Congressman Wilkins and Stanley Wayne Mathis as Senator Brockbank.

Featuring a book by Howard Lindsay and Russel Crouse and a score by Irving Berlin, Call Me Madam centers on a brassy ambassador to the fictional European nation of Lichtenberg. The show features standards including "It's a Lovely Day Today" and "Something to Dance About," along with Berlin's most famous counterpoint duet, "You're Just in Love."

The ensemble will include Florrie Bagel, Daniel Berryman, Taeler Elyse Cyrus, Leslie Flesner, Ta'Nika Gibson, Christopher Gurr, Leah Horowitz ...
---
Backstage at The Cher Show with Jarrod Spector, Episode 7: Day in the Life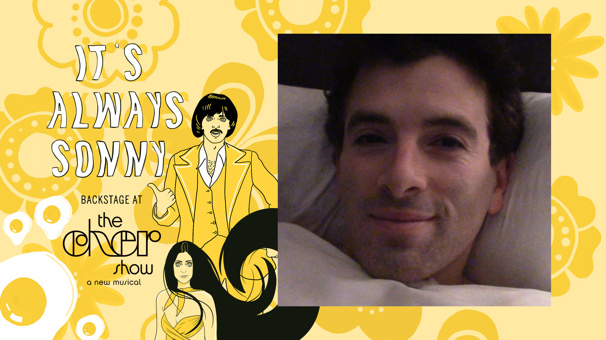 The Cher Show's Jarrod Spector takes us from sun up to sun down and gathers some good advice along the way.
---
Kaye Ballard, Star of Broadway's The Golden Apple, Dead at 93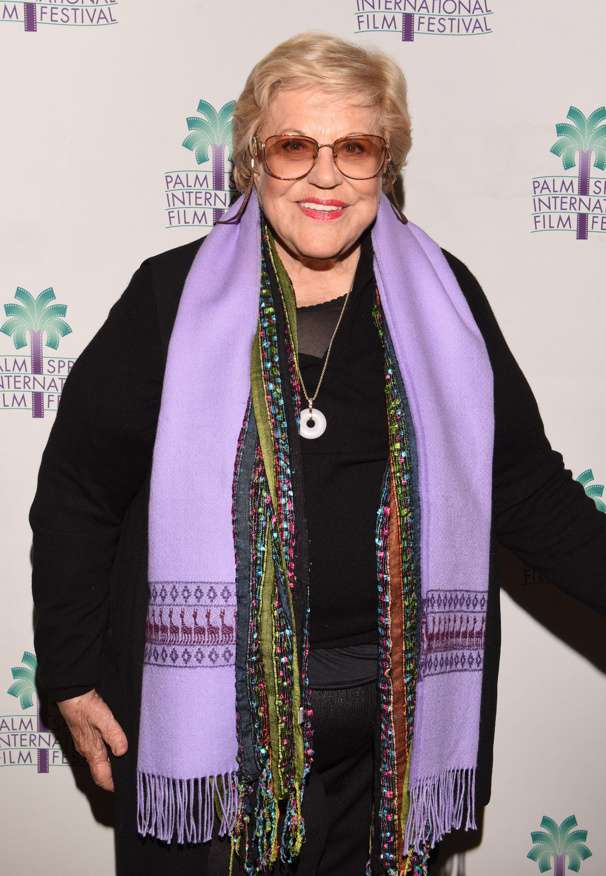 Kaye Ballard, a musical comedy star who found success on stage and screen, died of natural causes on January 21 in Rancho Mirage, California, according to Variety. She was 93.

Born Catherine Gloria Balotta in Cleveland, Ohio, Ballard first found her way into comedy by appearing with Spike Jones in a 1940s touring revue. She made her Broadway debut as a replacement in the musical comedy Top Banana (1952), closing out the show's run. Soon after, Ballard landed the role of Helen in John La Touche and Jerome Moross' new musical The Golden Apple (1954), introducing what has become the tuner's most known song, "Lazy Afternoon."

On-screen, Ballard played the stepsister Portia in the live TV presentation of Rodgers and Hammerstein's Cinderella (1957), headlined by Julie Andrews in the title role. Ballard's other screen credits include the role of Kaye Buell in the TV series The Mothers-in-Law (1967-1969) and the role of Vivian Proclo in the film adaptation of Terrence McNally's farce The Ritz (1976).
Ballard's other Broadway credits include Carnival! (1961), The Beast in Me (1963 ...
---
School of Rock Celebrates Final Broadway Performance with Former Kid Cast Members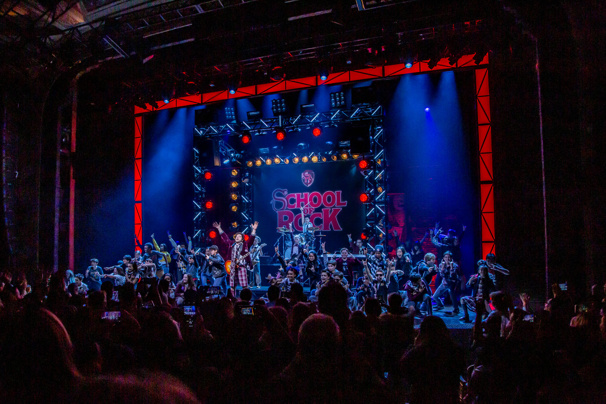 After three years on Broadway, School of Rock played its final performance at the Winter Garden Theatre on January 20. For the occasion, several alums of the musical came back to rock out at the finale one last time. Check out these photos of the cast, including stars Justin Collette and Mamie Parris, closing out the Andrew Lloyd Webber hit.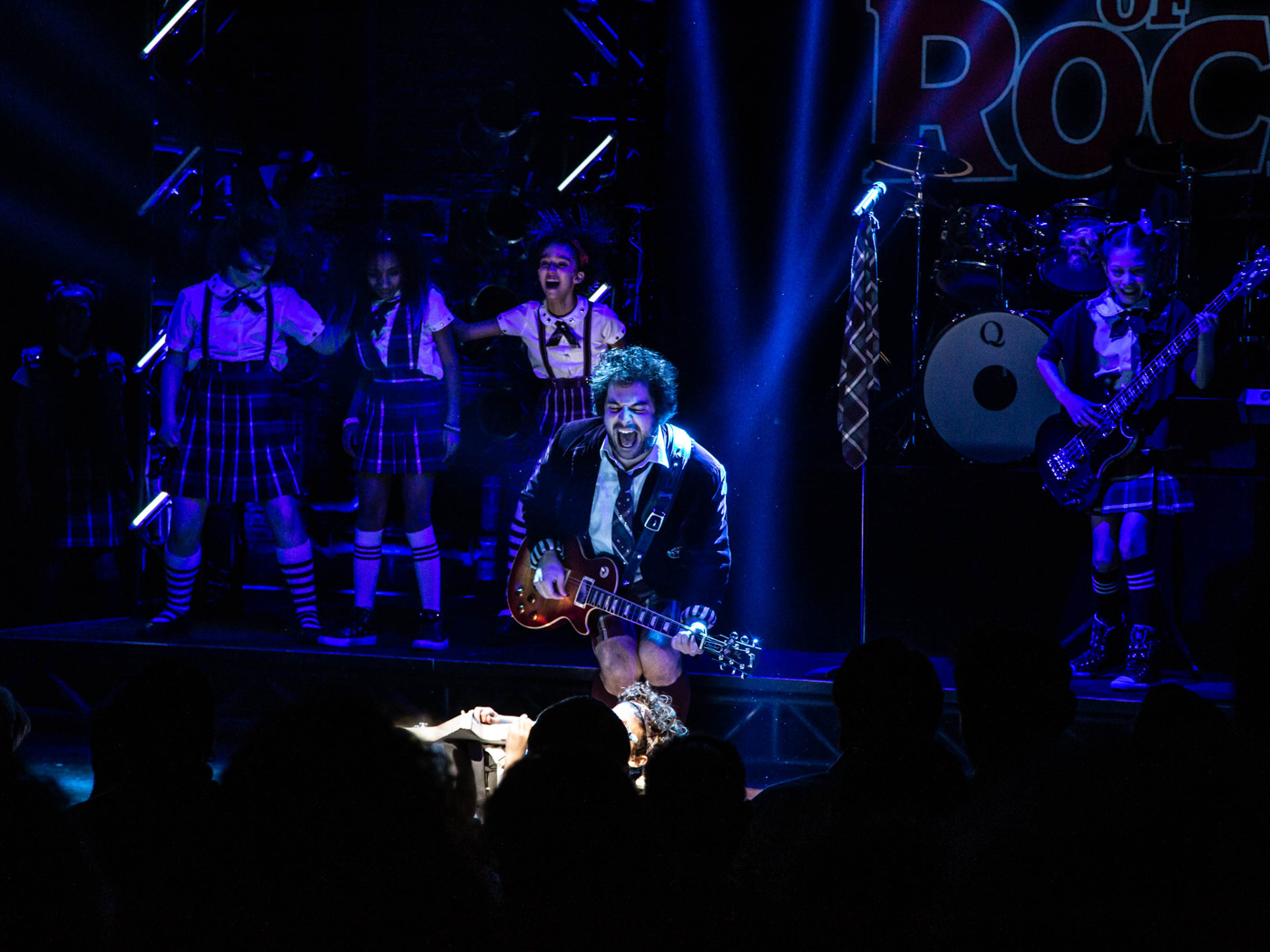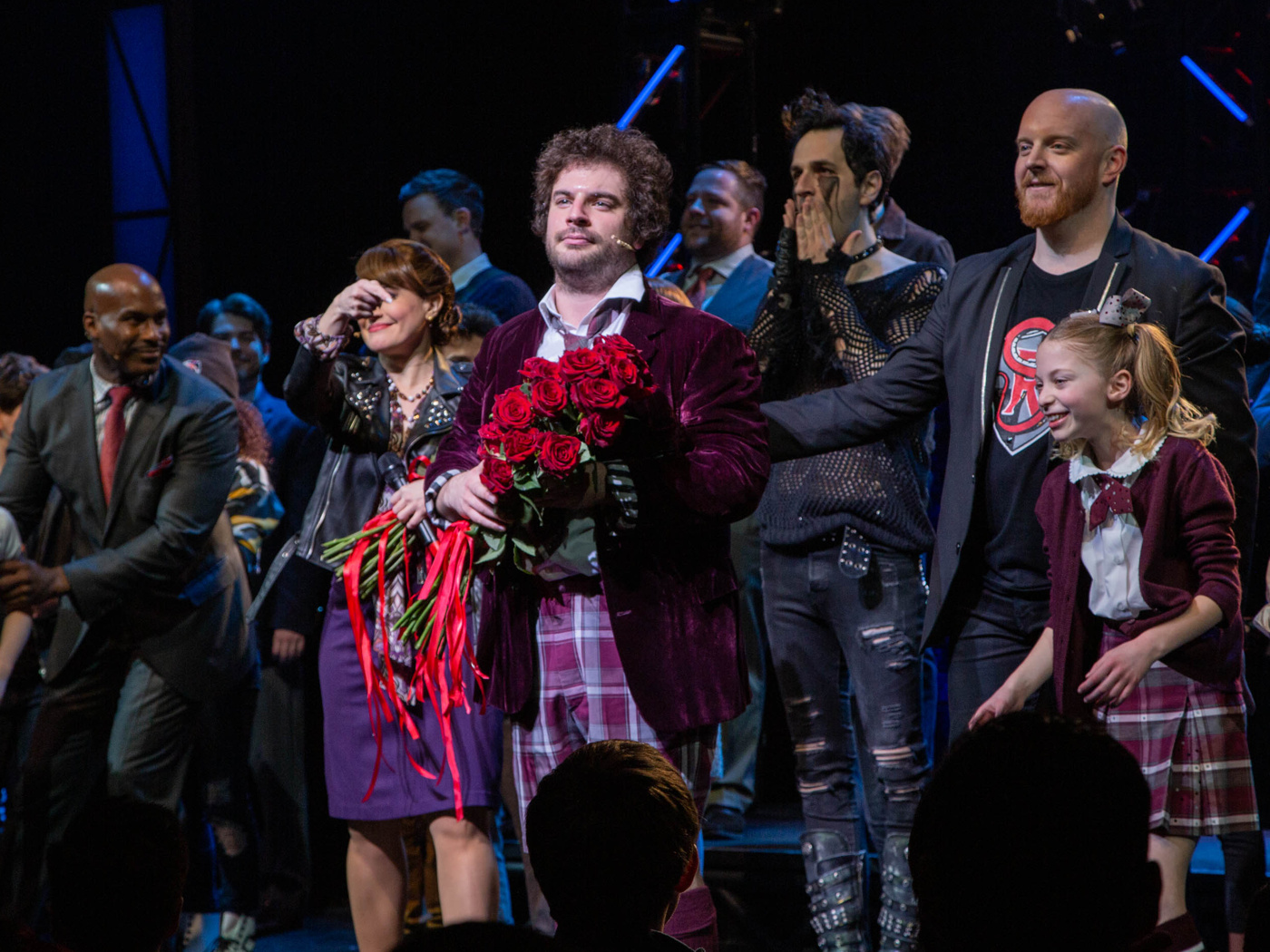 ---
Welcome to the Land of Lola, Tiki Barber! Check Out the Football Legend's First Bow in Kinky Boots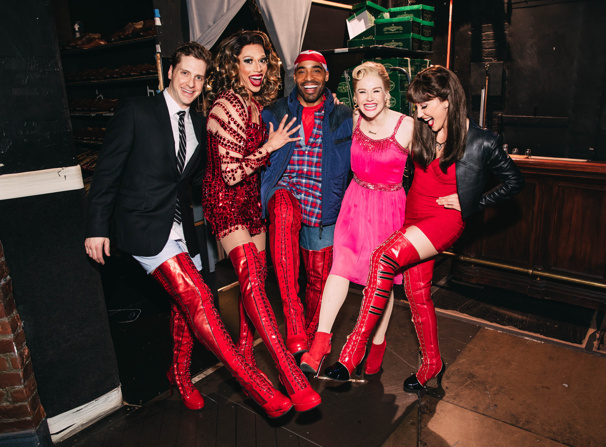 Touchdown! Tiki Barber, the former football running back who played for the New York Giants for 10 seasons, officially made his Broadway debut as Don in Kinky Boots on January 18 at the Al Hirschfeld Theatre. He took his curtain call alongside Kinky Boots vets Callum Francis and Andy Kelso, who returned to the roles of Lola and Charlie Price, respectively, beginning on January 11. Barber will play a limited run in the Tony-winning hit through March 3. Barber succeeds original cast member Daniel Stewart Sherman, who is taking a temporary leave and will return to the role of Don on March 4 and stay through the show's final performance on April 7. Check out the pics, and then go see Barber in the show!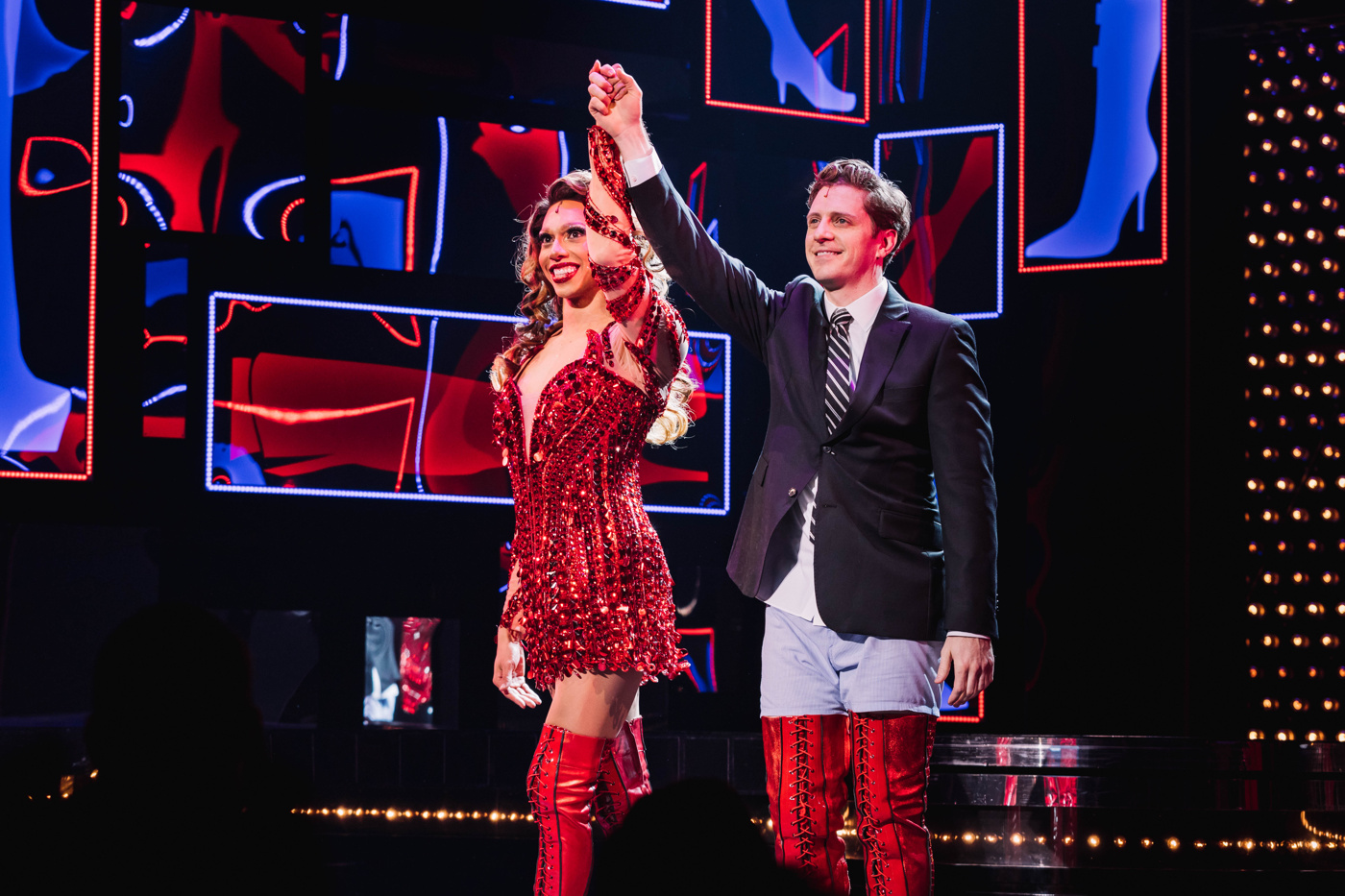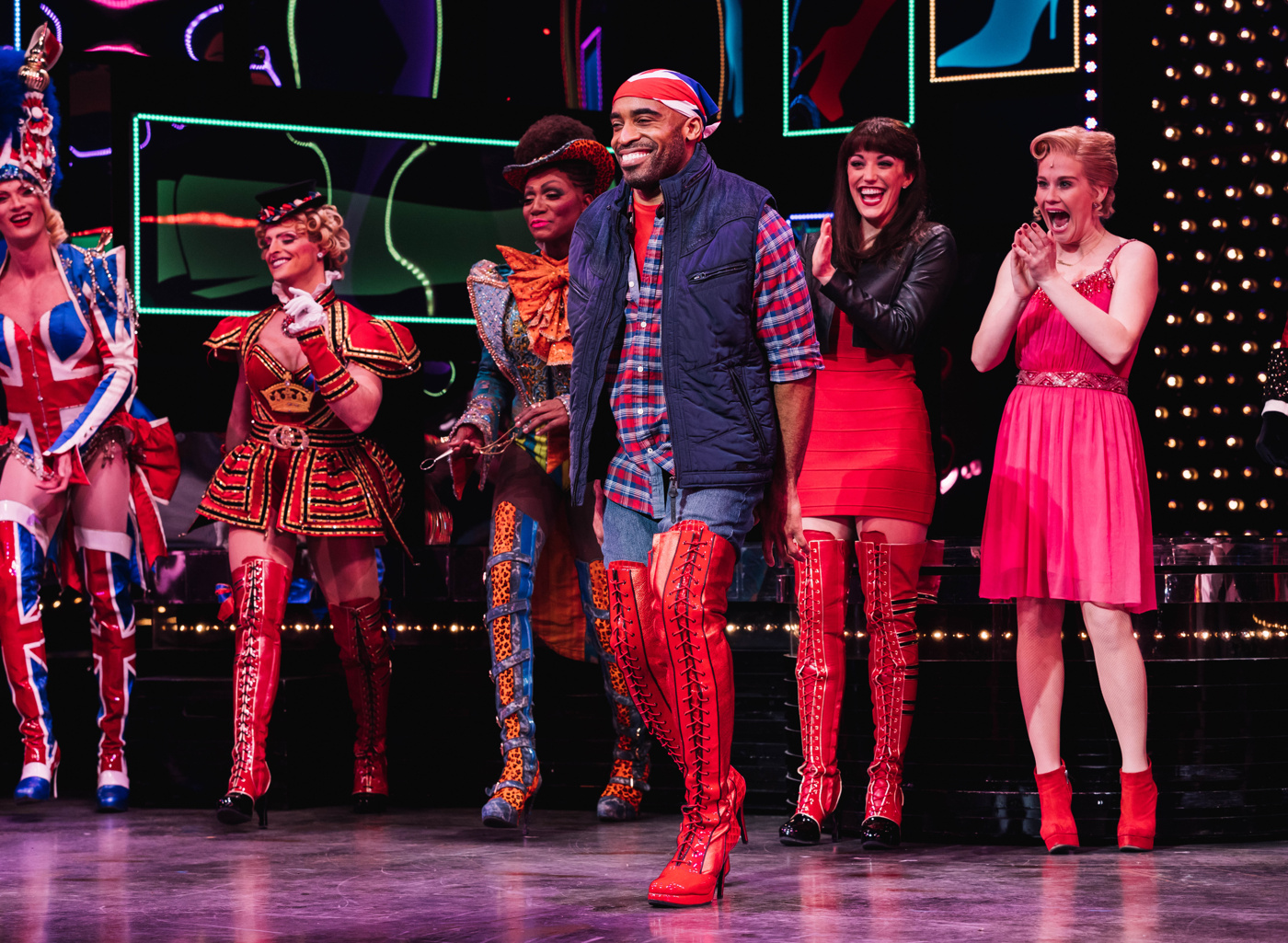 ---
Broadway Grosses: Waitress Breaks a Million with New Duo Sara Bareilles & Gavin Creel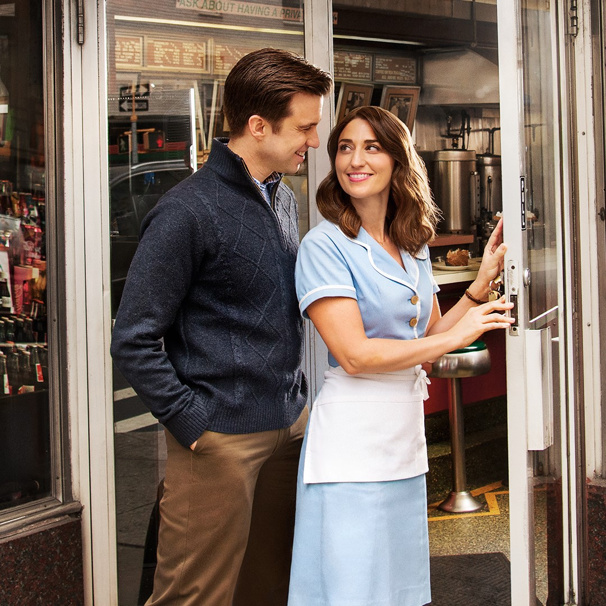 Grosses are rising at the hit Broadway musical Waitress, which surpassed one million dollars in its second week featuring new stars Sara Bareilles and Gavin Creel. In the third engagement appearing in her Broadway musical, Bareilles' pairing with Tony winner Gavin Creel brought in $1,026,100.40 at the Brooks Atkinson Theatre, filling the house to 92.74% capacity. This duo is only slated to appear side by side for a limited engagement through February 3, so book tickets now to experience their unmatched chemistry live.

Here's a look at who was on top—and who was not—for the week ending January 20.

FRONTRUNNERS (By Gross)
1. Hamilton ($3,217,087.00)
2. Harry Potter and the Cursed Child ($2,063,774.00)
3. The Lion King ($1,794,617.00)
4. To Kill a Mockingbird ($1,541,088.81)
5. Wicked ($1,478,702.00)

UNDERDOGS (By Gross)
5. Chicago ($564,905.05)
4. The New One ($533,335.00)
3. The Waverly Gallery ($467,163.50)
2. True West ($440,595.40)
1. Choir Boy ($343,856.90)

FRONTRUNNERS (By Capacity)
1. The Book of Mormon (103.49%)
2. To ...
---
Wicked Gives Us Boy-Band Vibes in 'What Is This Feeling?' #OutofOz Video
On the heels of a nationally televised 15th-anniversary celebration, the smash hit musical Wicked has delivered up a new #OutofOz unlike any other. A power-voiced group of alums of the Broadway hit have come together to lend a male sound to the beloved Glinda-Elphaba duet "What Is This Feeling?" in a music video that we can't stop watching. Check out Ashley Parker Angel, Jeff Heimbrock, Kyle Dean Massey, Daniel Quadrino and Jeremy Thompson below, and make plans now to experience Wicked for yourself at the Gershwin Theatre on Broadway.


---
Megan Sikora & More to Star in Chick Flick the Musical at the Westside Theatre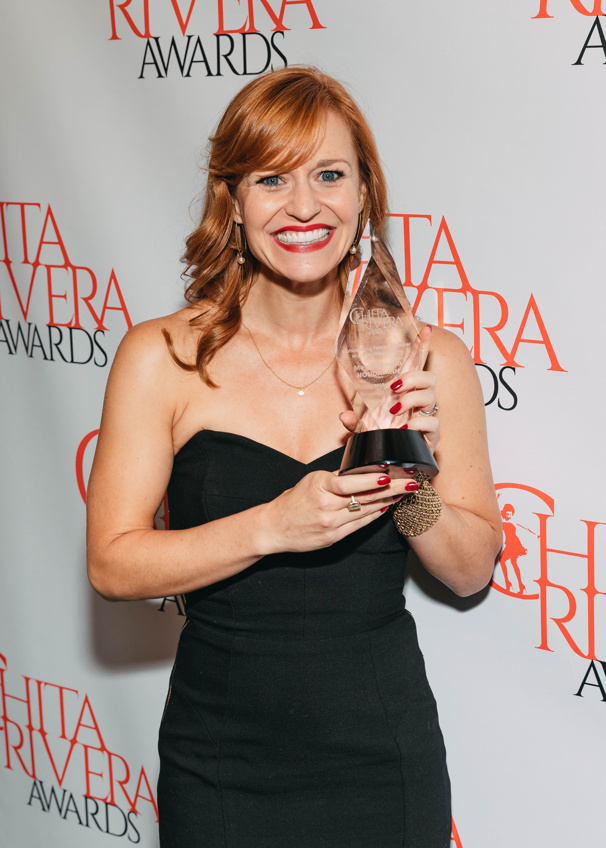 Casting is here for the off-Broadway premiere of Chick Flick: The Musical, set to debut at the Westside Theatre next month. David Ruttura will direct and Sarah O'Gleby will choreograph the previously announced tuner, set to begin previews on February 21 and officially open on March 7.

The cast will be led by Chita Rivera Award winner Megan Sikora (Clueless) as Dawn, with Sharon Catherine Brown (Head Over Heels) as Karen, Lindsay Nicole Chambers (Lysistrata Jones) as Sheila and Carla Duren (110 in the Shade) as Meg. Jillian Louis (It Shoulda Been You) and Madison Stratton (Brigadoon) are the production standbys.

Featuring a book, music and lyrics by Suzy Conn (Suffra-Jets), Chick Flick the Musical invites audiences to join Karen, Dawn, Sheila and Meg as they get together to unwind, watch a chick flick and play their favorite drinking game.

The musical will feature music supervision, arrangements and orchestrations by Frank Galgano and Matt Castle, with scenic design by Jason Sherwood, costume design by Suzy Benzinger, lighting design by Jeff Croiter and sound design by Peter Fitzgerald.

Chick Flick the Musical is scheduled to play a limited engagement through June 29.
---
Clarke Peters Replaces Giles Terera in Rachel Chavkin's The American Clock at The Old Vic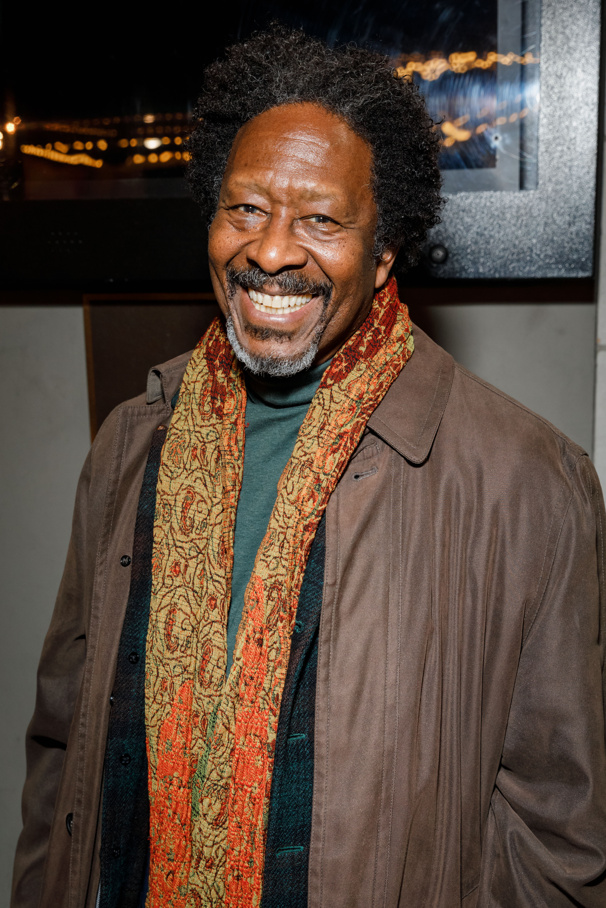 Stage-and-screen alum Clarke Peters (The Wire) has joined the cast of The Old Vic's upcoming staging of Arthur Miller's The American Clock. Peters will take on the roles of Robertson/Moe 3, replacing the previously announced Olivier winner Giles Terera (Hamilton), who has exited the production for personal reasons. Tony nominee Rachel Chavkin (Hadestown) directs the production, which will begin previews on February 4 with an opening slated for February 13.

Peters has been seen onstage in The Old Vic's Carmen Jones and in West End stagings of Porgy and Bess, Chicago, Driving Miss Daisy, Kiss of the Spider Woman and Little Shop of Horrors. His screen credits include The Wire and Bulletproof.

Set in 1929 New York City, The American Clock centers on the Baum family as they navigate the aftermath of an unprecedented financial crisis. Chavkin's production will feature a soundtrack fusing 1920s swing and jazz with movement.

The cast will also include Amber Aga, Paul Bentall, Greg Bernstein, Clare Burt, Flora Dawson, Abhin Galeya, Fred Haig, Jyuddah Jaymes, John Marquez, Francesca Mills, Taheen Modak, Christian Patterson, Golda Rosheuvel, Abdul Salis, Josie Walker and Ewan Wardrop. Sule Rimi (Sweat) will step in for Peters from March 4-30.

Check out ...
---
Mystic Pizza Stage Musical in the Works with Original Score from Melissa Etheridge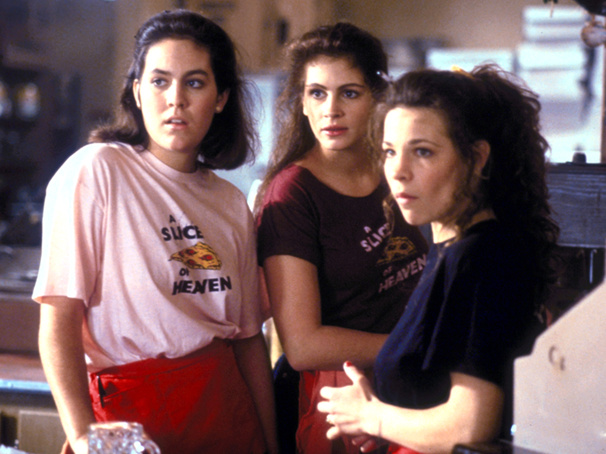 Melissa Etheridge will serve up a slice of musical heaven with an upcoming stage adaptation of the 1988 MGM flick Mystic Pizza. Etheridge is crafting original music and lyrics for the newly announced musical, set to feature direction by Gordon Greenberg (The Heart of Rock & Roll), who will co-write the book with Sas Goldberg (Significant Other). The tuner is currently in development.

"MGM's Mystic Pizza is a seminal film for an entire generation of young people looking to distinguish themselves in a rapidly changing world," said Greenberg. "Adapting Amy Holden Jones' original screenplay for the stage with rock icon Melissa Etheridge, a beacon of strength and raw musical energy, and the brilliantly hilarious Sas Goldberg, is a dream collaboration on a story that is as relevant today as it was when we all first experienced it."

Mystic Pizza follows the coming of age of three young women working as waitresses at a local pizza parlor in Mystic, CT. Struggling within a local class structure that segregates the immigrant working class from the country club set, the women strive to define themselves beyond the shadow of their families and the men who pursue them. The film boasted a cast ...
---
Kerry Washington-Led American Son to Be Filmed for Netflix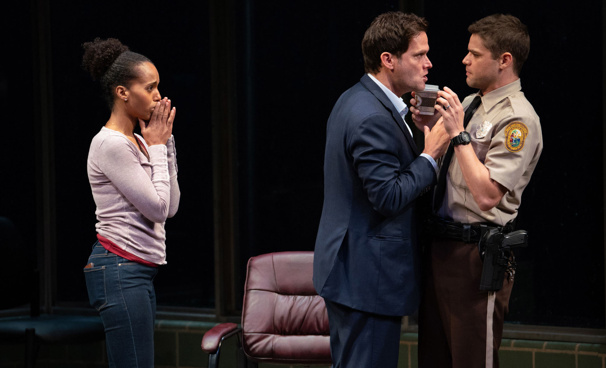 Christopher Demos-Brown's star-packed Broadway-debut play American Son may be concluding its limited engagement on January 27, but audiences worldwide will soon have the chance to see the acclaimed work. The production has announced that the play will be filmed, sans audience, for a small-screen adaptation set to appear on Netflix. Kenny Leon directs the play, which stars Kerry Washington, Steven Pasquale, Jeremy Jordan and Eugene Lee.

"American Son powerfully explores themes of family, love and identity," said Cindy Holland, Netflix's vice president of original content. "We are honored to work with Kerry Washington, Kenny Leon, Christopher Demos-Brown and the entire cast to bring this story from the Broadway stage to our members around the world."

American Son takes place at a Florida police station in the middle of the night, where a mother (Washington) is engaged in a search for her missing teenage son. Soon her husband (Pasquale) appears, and the evening spirals out of control.

The play began Broadway previews at the Booth Theatre on October 6 and officially opened on November 4.
---
Glenn Close, Bradley Cooper & More Earn 2019 Oscar Nominations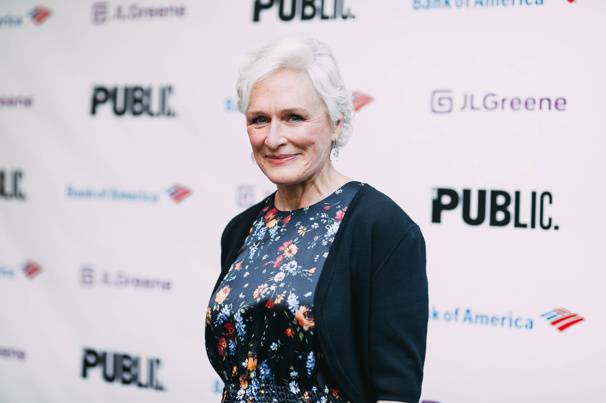 Three-time Tony Award winner Glenn Close and Tony nominee Bradley Cooper have earned 2019 Academy Award nominations. The nominees were announced by actors Kumail Nanjiani and Tracee Ellis Ross on January 22.
Close received a Best Lead Actress nomination for her performance in The Wife and Cooper, last seen on Broadway in The Elephant Man, nabbed nominations for Best Lead Actor, Best Adapted Screenplay and Best Picture for his remake of A Star Is Born.

Other Broadway notables waking up to Oscar nods include Tony winners and Hairspray collaborators Marc Shaiman and Scott Wittman, who were nominated for co-writing Mary Poppins Returns' original song "The Place Where Lost Things Go." Shaiman also also received a nomination for scoring the film. Upcoming Burn This star Adam Driver and Broadway alum Sam Rockwell were both nominated for Best Supporting Actor for BlacKkKlansmen and Vice, respectively. Broadway alums Emma Stone, who most recently appeared in Cabaret, and Rachel Weisz, last seen in Betrayal, both received nods for Best Supporting Actress for their performances in The Favourite.

The currently host-less Oscars ceremony will be held at the Dolby Theatre in Los Angeles February 24. ABC airs the event live starting at 8 p.m. ET. For a full ...
---
Local Hero Stage Musical Sets Casting for U.K. World Premiere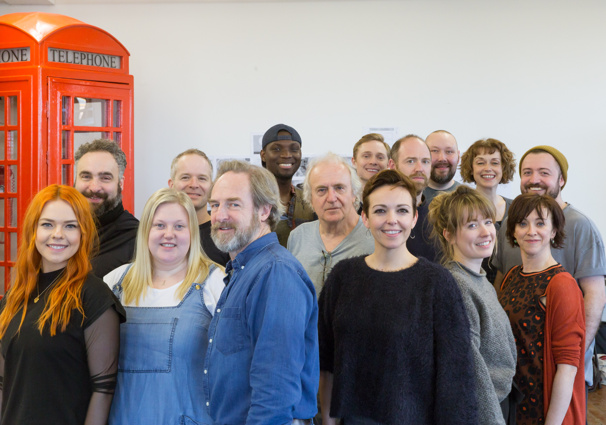 Casting is here for Local Hero, the new stage musical based on Bill Forsyth's acclaimed 1983 Scottish film. Featuring a book adapted by Forsyth and David Greig (Charlie and the Chocolate Factory) with new music and lyrics by the film's composer Mark Knopfler (Dire Straits), the world premiere production will be directed by Tony nominee John Crowley (The Present). Performances will run at Scotland's Royal Lyceum Theatre Edinburgh from March 23 through April 20, 2019 followed by an engagement at London's Old Vic set to open in June of 2020.

The cast will include Simon Rouse (Insignificance) as Happer, Damian Humbley (Merrily We Roll Along) as Mac, Julian Forsyth (An American in Paris) as Ben, Scott Ainslie (The Sound of Music) as Ownie, Katrina Bryan (Death of a Salesman) as Stella, Caroline Deyga (Our Ladies of Perpetual Succour) as Punk Girl, Emmanuel Kojo (Girl from the North Country) as Reverend Murdo, Helen Logan (Sunshine Ghost) as Netta, Joanne McGuinness (As You Like It) as Rhona, John McLarnon (My Left/Right Foot) as Iain, Adam Pearce (The Current War) as Viktor, Matthew Pidgeon (The Man Who Had All the Luck) as Gordon and Wendy Somerville (School of Rock) as Mistress Fraser, with ...
---
Being Beyoncé, Intense Moments with Cher & More! What We Learned on #LiveAtFive This Week

Broadway.com #LiveatFive is a daily Facebook Live show in which Broadway.com editors discuss what's going on in the theater community and chat with stage stars. Here's the most surprising, funny and heartwarming lessons we learned from this week's guests.
1. Eden Espinosa Wants to Have a Beyonce Moment
Eden Espinosa is about to hit the road as Trina in the national tour of Falsettos and release her new album, Revelation. While talking about her exciting projects on #LiveAtFive on January 14, Espinosa revealed that no one will know when her full album will be released. "You're not going to know, I'm going to be Beyonce of musical theater," Espinosa said. "It's going to happen when it's going to happen. The single is out, [the album is] going to be out very soon." This is one music drop that you're not going to want to miss.
2. Cher Hung Out in Teal Wicks' Dressing Room
The Cher Show's Teal Wicks is used to dressing up and bringing the living legend's story to life on Broadway, but she still will never say that she's friends with Cher. When visiting #LiveAtFive on January 15, Wicks shared what went down ...
---
Broadway.com #LiveatFive with Alex Prakken and Bobby Conte Thornton of Gutenberg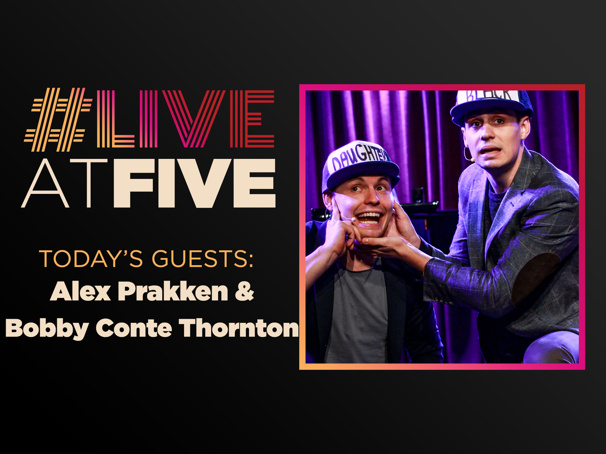 Alex Prakken and Bobby Conte Thornton stop by Broadway.com HQ to chat about Gutenberg at Green Room 42 and more with Paul Wontorek.
---
Rent Live Stars Jam Out in A Cappella 'Seasons of Love' Video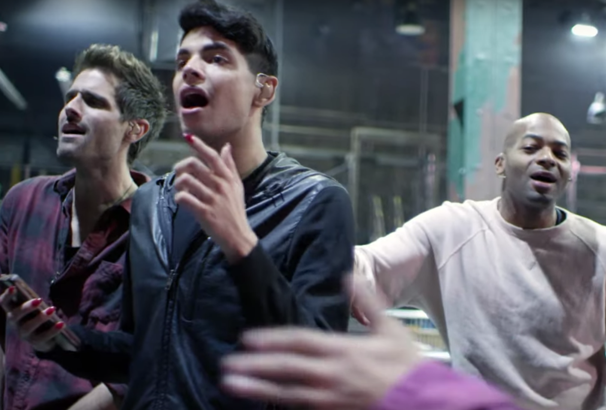 We're merely a weekend away from the premiere of Fox's highly anticipated Rent Live. In advance of the live musical event, the talent-packed cast recently gathered to record an unplugged version of the moving act-two opener "Seasons of Love." Watch two-time Tony nominee Brandon Victor Dixon, Jordan Fisher, Vanessa Hudgens and their co-stars below and mark your calendar: Rent Live premieres on January 27. Tune in on that night or check out your chance to watch the taping in-person!


---
West Side Story Revival to Hold Los Angeles Casting Call for Roles of Maria, Anita & Bernardo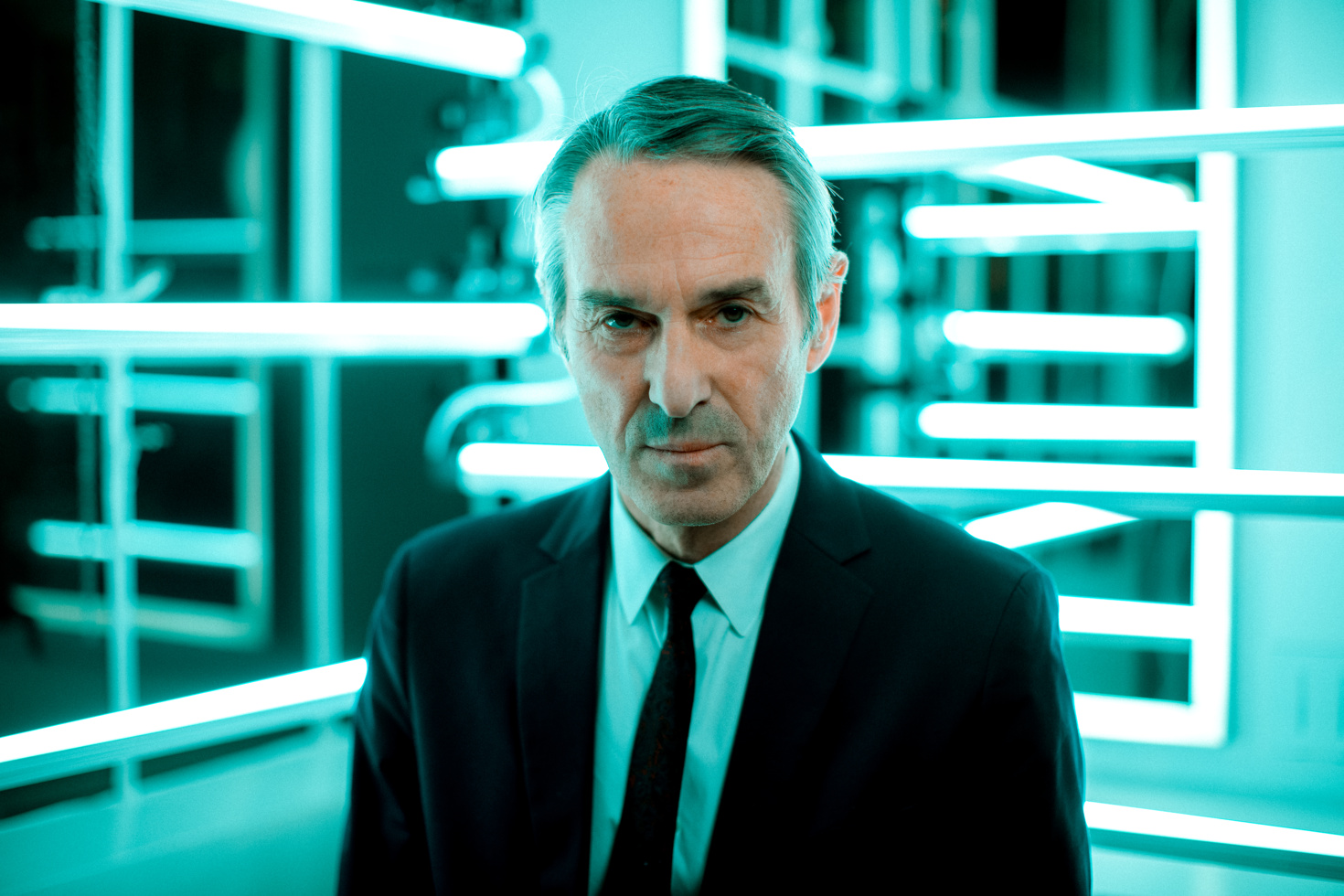 On the heels of a recent casting call for dancers, the upcoming reimagined Broadway staging of West Side Story is continuing its nationwide search for Latinx performers for the principal roles of Maria, Anita and Bernardo with a new casting call in L.A. The production is also seeking contemporary dancers of all ethnicities to join director Ivo van Hove and choreographer Anne Teresa De Keersmaeker for the production, beginning performances later this year.

To receive an appointment time for the principal roles, a headshot/resume or video can be sent to WSSRevivalCasting@gmail.com by January 22. The open dance call for the contemporary dancers will take place on January 21. For more details on the signup, preparation and location, emails can also be sent to to the address above.

As previously announced, the upcoming Broadway production of Arthur Laurents, Leonard Bernstein and Stephen Sondheim's iconic musical will feature all-new choreography by the internationally acclaimed De Keersmaeker. The revival will begin previews on December 10, 2019 with an official opening set for February 6, 2020 at a theater to be announced.

Billed as a modern-day Romeo & Juliet, West Side Story follows two gangs who ...
---
Listen to Ariana Grande, Jay-Z & More Sample Broadway Smashes in Their Hit Songs
This is a GREAT new music Friday for Broadway fans, and we're not just talking about the awesome "Seasons of Love" track release from Fox's forthcoming live broadcast on January 27. Within the first 15 seconds of chart-topper (and Broadway alumna) Ariana Grande's latest single "7 Rings," theater lovers will recall a beloved musical theater tune. The song nods its head to "My Favorite Things" from The Sound of Music before the beat drops into a hip-hop swirl of what's on Grande's luxury list. Naturally, this got us thinking about other popular music that pays homage to Broadway musicals. Give our list of faves a look (and a listen!) below.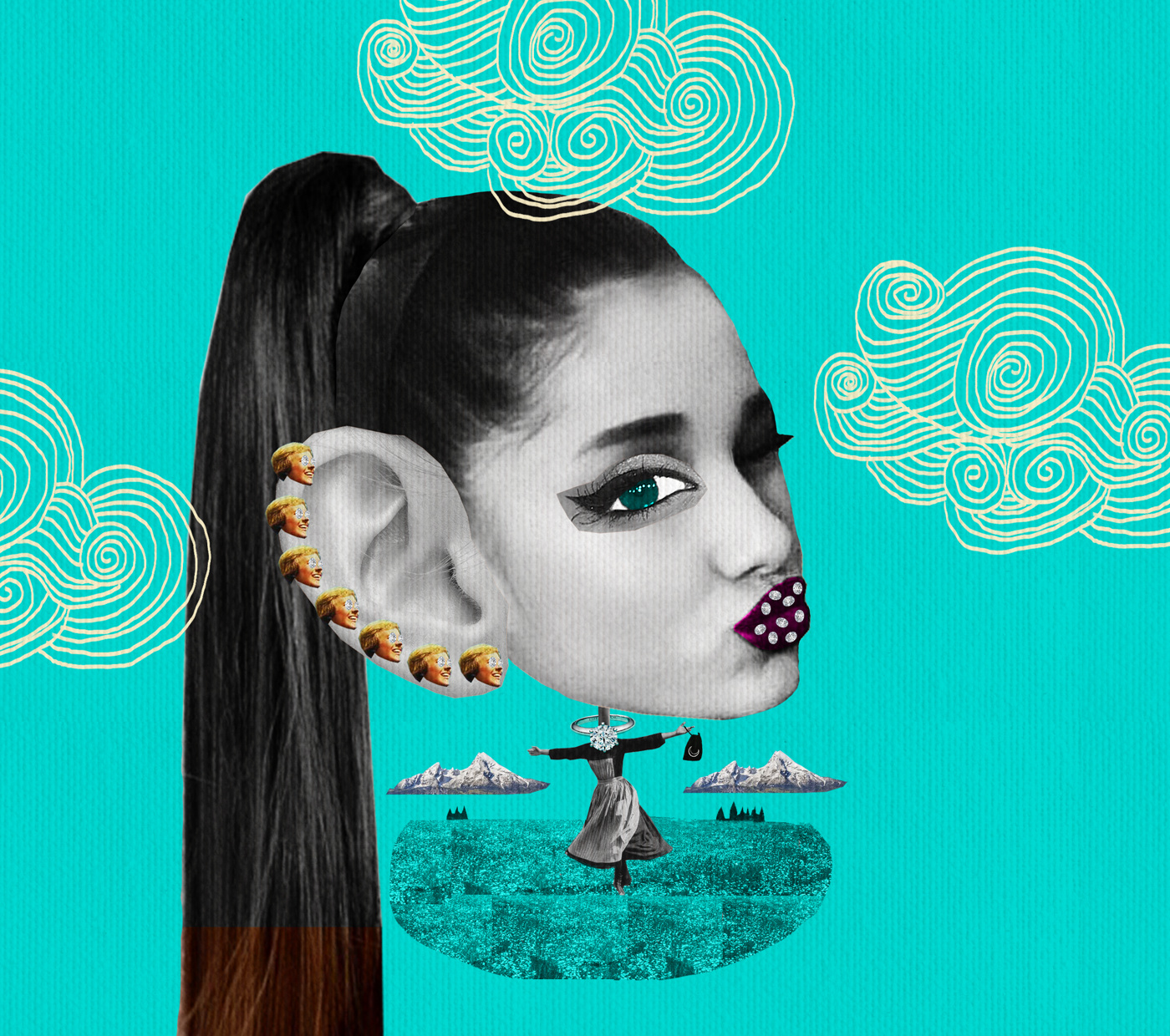 "7 Rings" by Ariana Grande | "My Favorite Things" from The Sound of Music
What's more deluxe than cream-colored ponies and crisp apple strudels? Breakfast at Tiffany's and bottles of bubbles—duh!
"So Much Better" by Childish Gambino | "So Much Better" from Legally Blonde
The big finish in Legally Blonde's show-stopping Act 1 closer plays throughout the entirety of this Childish Gambino track. Omigod, you guys!
"Big Spender" by Missy Elliott | "Big Spender" from Sweet Charity
Theater geeks know that bombastic intro anywhere. Hip-hop queen Missy ...
---
Andrew Rannells on Landing His First Broadway Audition...as Angel in Rent
Today, we know Andrew Rannells as the two-time Tony-nominated actor whose screen credits include Girls and the upcoming Black Monday. The beloved star of Falsettos and The Book of Mormon paid a visit to The Late Late Show with James Corden on January 17 to talk about his love of Broadway and his upcoming small-screen project, alongside Vanessa Hudgens, who will appear as Maureen in Fox's upcoming Rent Live. Rannells pointed out that he actually has a history with Jonathan Larson's Pulitzer-winning hit, having dropped off his résumé at the Nederlander Theatre in 1997 with hopes to get an audition for the musical sensation. Rannells was surprised when he was called in to read for the role of the Latin drag queen Angel...not exactly a fit for his type. Watch the star look back on the experience below, check out Hudgens in Rent Live on January 27 and watch Rannells on Black Monday beginning on January 20.