QUICK SEARCH
What Tickets do You Need?
Broadway Events in Ashburn:
Broadway Buzz
Aladdin's Josh Drake on 'Proving People Wrong' and His Journey to Agrabah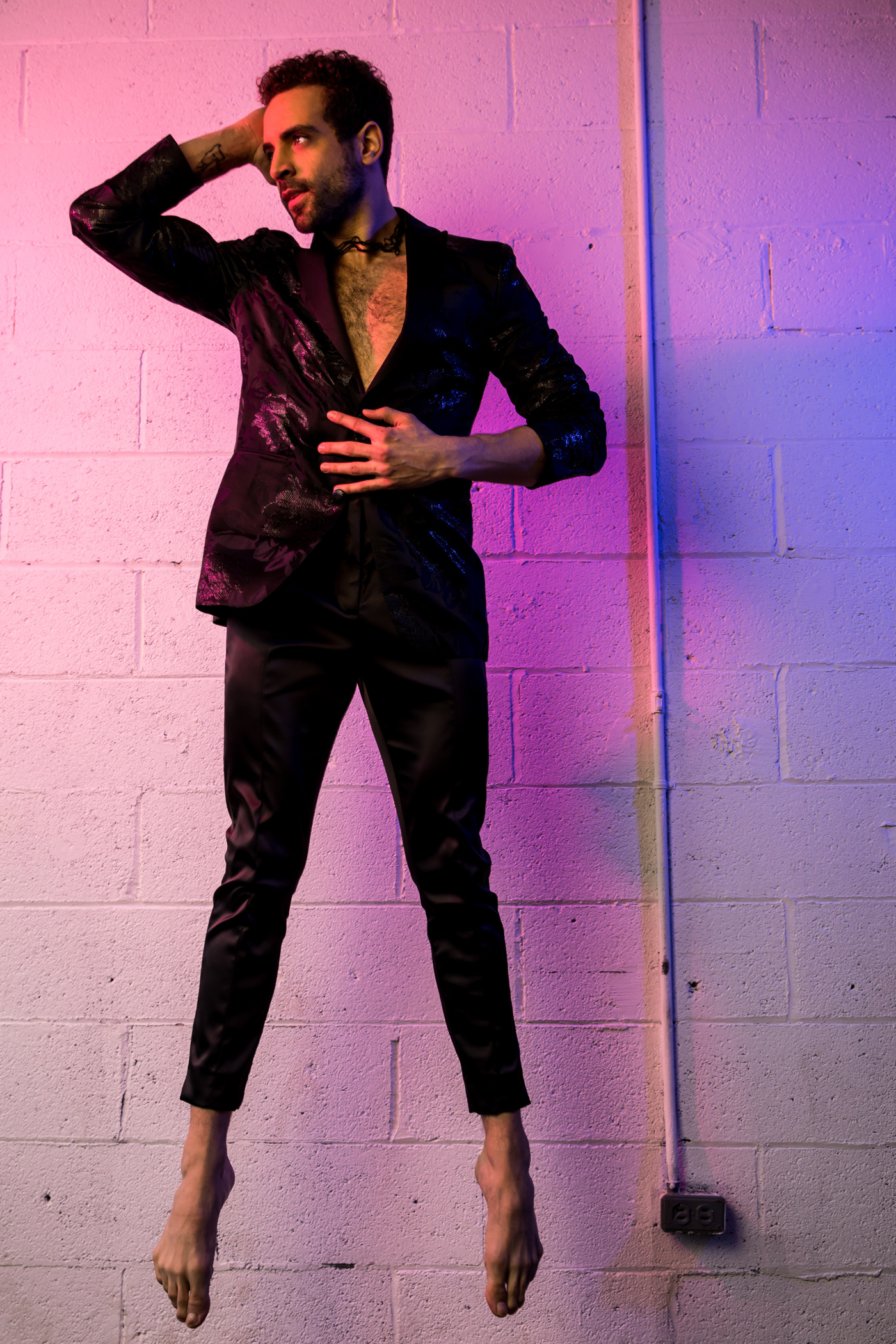 For the past two years, Josh Drake has been a singing and dancing resident of Agrabah in Aladdin on Broadway. The hit Disney musical marks the standout dancer's Broadway debut, something he's been preparing for a very long time. "I started dancing at three years old," the North Carolina native said. "My mom put me in tap shoes when she saw me dancing in front of a music video in my diaper." Although the moves came naturally for Drake, he says it was all but natural for others to see him up on stage. "Being a homosexual, male dancer was tough," he said. "Bullying from people was tough. It made me want to prove them wrong, in a weird way." And proving them wrong is exactly what he did. Drake went on to attend the American Musical and Dramatic Academy in New York City and make his name known. "A lot of people from back home have reached out recently," he said. "I'm not sure if they're seeing something online or what. It makes me step back and realize that it's been several years of putting in work, and seeing them reach out and show ...
---
James T. Lane, Bonnie Milligan & More to Star in Encores! Off-Center's Promenade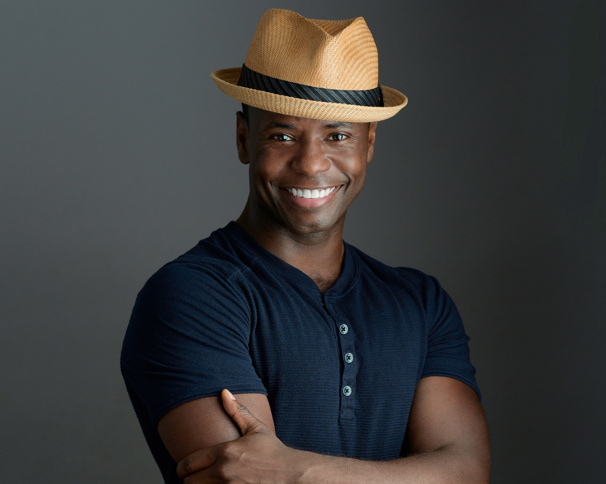 Initial casting has been announced for the upcoming Encores! Off-Center staging of Al Carmines and Maria Irene Fornés' 1969 musical Promenade. The previously announced two-night production, directed by Laurie Woolery, choreographed by Hope Boykin and music-directed by Greg Jarrett, will run at New York City Center on July 10 and 11.

The company will include James T. Lane (Kiss Me, Kate!) as 105 and Bonnie Milligan (Head Over Heels) as Miss Cake, with Mark Bedard (Pride and Prejudice) as Jailer, Becca Blackwell (Hurricane Diane) as Mayor, Eddie Cooper (The Cradle Will Rock) as Mr. R, Daniel Everidge (Found) as Mr. T, Carmen Ruby Floyd (After Midnight) as Miss I, Marcy Harriell (Rent) as Miss U, Bryonha Parham (Prince of Broadway) as Servant, Don Darryl Rivera (Aladdin) as Soldier/Driver, Soara-Joye Ross (Les Misérables) as Miss O, Steve Routman (The Shaggs) as Soldier/Injured Man, Saundra Santiago (The Glass Menagerie) as Mother and J.D. Webster (Porgy and Bess) as Mr. S. Casting for the role of 106 will be announced at a later date.

Promenade follows two escaped prisoners, known only as 105 (Lane) and 106, as they run through the city, mingling with an assortment of characters from the poor and ...
---
Odds & Ends: The Cast of The Prom to Perform at New York's TrevorLIVE Gala & More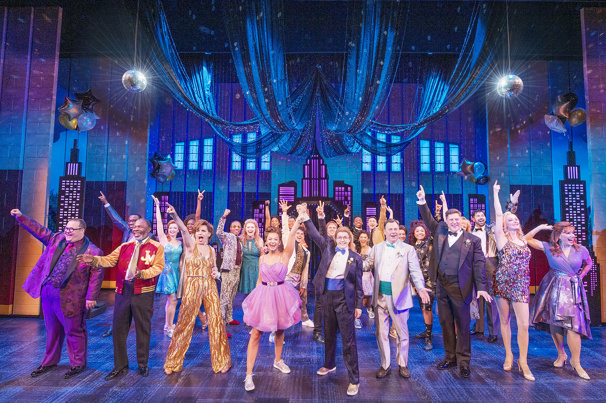 Here's a quick roundup of stories you might have missed today.

The Cast of The Prom to Perform at New York's TrevorLIVE Gala
It's time to dance! The mega-talented company of the Tony-nominated musical The Prom has signed on to sing out at this year's edition of TrevorLIVE, the annual gala of The Trevor Project. The event will be held at Cipriani Wall Street on June 17 at 6:00pm. In addition to the performance from the Prom company, the evening will feature appearances by Grammy winner Daya and Queer Eye's Antoni Porowski and Jonathan Van Ness. Kelly Ripa and Mark Consuelos will receive The Trevor Project's Champions Award. Gear up for TrevorLIVE with a look back at The Prom's delightful Tony Awards performance below.



Billy Porter Releases New Single "Love Yourself"
Billy Porter, Tony-winning original star of Kinky Boots and Golden Globe-nominated standout of FX's Pose, has announced the release of a new single, "Love Yourself," written and produced by transgender artist/producer D. Smith. It is available now on streaming platforms and from digital retailers. "I'm thrilled to be spreading the message of self-love to my community whose humanity and worth have been up for legislation for way ...
---
Watch Starr Busby & the Cast of Dave Malloy's Octet Perform the Moving Number 'Glow'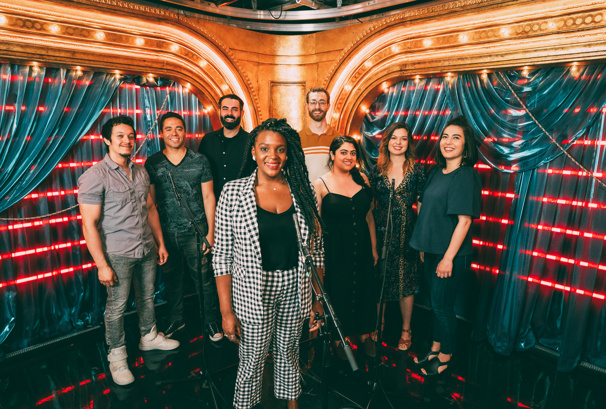 Watch a performance from the off-Broadway cast of Octet, Dave Malloy's new musical that explores the addiction to 21st century technology.
---
Ain't Too Proud's James Harkness on Becoming a Lord, His 'Stupid Talented' Cast & More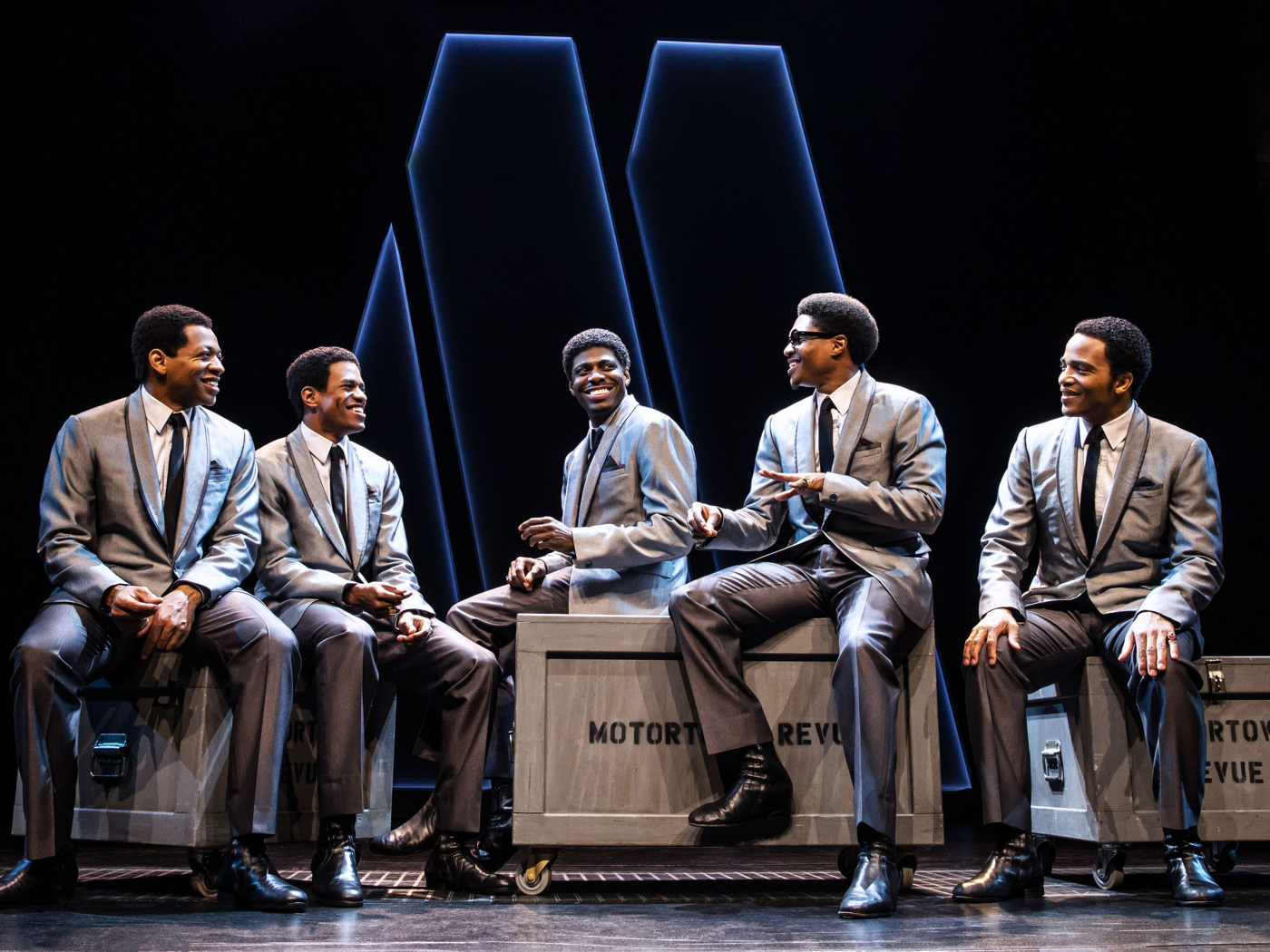 James Harkness is fresh off of performing at The 73rd Annual Tony Awards with his Ain't Too Proud - The Life and Times of The Temptations cast on June 9, and it's a night he won't soon forget. "There was so much energy backstage," Harkness said to Paul Wontorek in a recent interview on Broadway.com's #LiveAtFive. "We were at the top of the show and trying to focus, so we got into a group as we always do and held hands did a quick prayer, that is what we do every night before the show. We just looked at each other and said, 'Let's do what we do.' It was exciting backstage."
Bringing Paul Williams' story to life eight times a week is no easy feat, and for Harkness it was all about finding the human behind the fame. "The thing that got me the most was finding out that he had sickle-cell anemia," Harkness said. "He did have a drinking problem [which] stemmed as the group got more and more popular. He started breaking down because success was not always the best thing. One of the ways ...
---
Learn About Broadway's Sea Wall/A Life, Starring Jake Gyllenhaal & Tom Sturridge
After a sold-out run at The Public, stage and screen star Jake Gyllenhaal and Tony Award nominee Tom Sturridge bring this thrilling night of storytelling to the Great White Way.
---
Lin-Manuel Miranda to Play Piragua Guy in His In the Heights Movie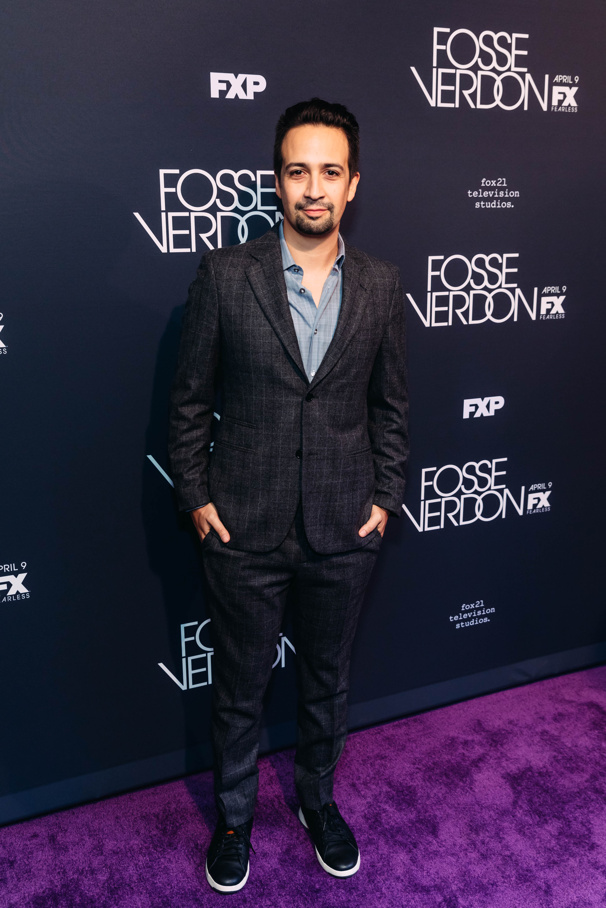 Lin-Manuel Miranda, Tony-winning songwriter and original star of In the Heights, has announced that he will take on the role of Piragua Guy in the musical's upcoming film adaptation. Eliseo Román originated the role in the Broadway production, which starred Miranda as Usnavi, the role set to be played on-screen by Anthony Ramos.

Miranda joins a previously announced slate of stars that also includes Tony-nominated original cast member Olga Merediz as Abuela Claudia, two-time Tony nominee Daphne Rubin-Vega as Daniela, Tony nominee Corey Hawkins as Benny, Marc Anthony as Sonny's father, Melissa Barrera as Vanessa, Leslie Grace as Nina, Gregory Diaz IV as Sonny, Stephanie Beatriz as Carla and Dascha Polanco as Cuca.

Directed by Jon M. Chu and featuring the Tony-winning score of Miranda with a screenplay by Tony-nominated book writer Quiara Alegría Hudes, In the Heights follows Washington Heights bodega owner Usnavi (Ramos) and the trials and celebrations of his neighborhood of friends and family.

The movie musical is scheduled for release into cinemas on June 26, 2020.
---
Richard E. Grant Cast as Former Drag Queen Hugo in Movie Musical Adaptation of Everybody's Talking About Jamie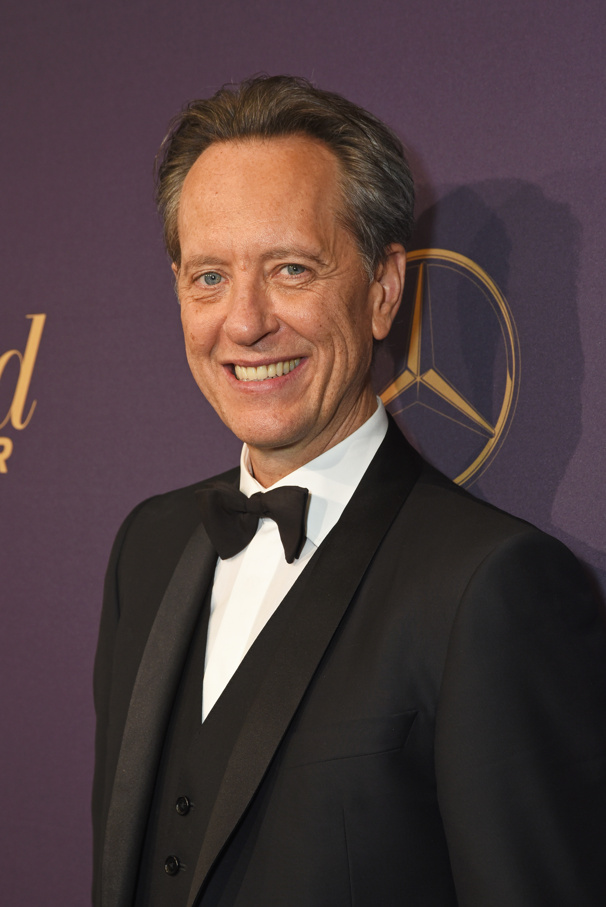 The upcoming movie musical version of Everybody's Talking About Jamie has selected Oscar nominee Richard E. Grant, standout star of Can You Ever Forgive Me?, to play the role of Hugo—also known as Loco Chanelle—a former drag queen who becomes a mentor to the title character. The previously announced new film based on the Olivier-nominated musical will star newcomer Max Harwood in the title role, according to The Hollywood Reporter.

Inspired by the 2011 documentary Jamie: Drag Queen at 16, Everybody's Talking About Jamie follows the title character who, after receiving pushback when he announces he will wear a dress to prom, overcomes prejudice, beats the bullies and steps out of the darkness and into the spotlight.

The film's cast will also include Sharon Horgan (Catastrophe) as Jamie's teacher Miss Hedge and Sarah Lancashire (Happy Valley) as Jamie's mother, Margaret. Original West End cast member Shobna Gulati will reprise her turn as Ray.

The motion picture will begin filming in Sheffield, England on June 24. The stage musical Everybody's Talking About Jamie can currently be seen at London's Apollo Theatre.
---
Oliver Savile, Daniel Boys & More to Lead European Premiere of Falsettos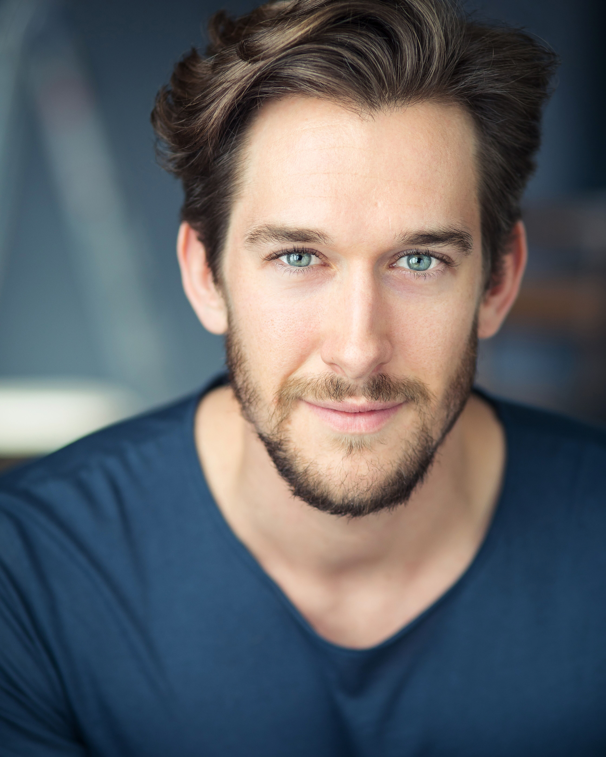 London's Falsettos has found its tight-knit family. Initial casting is set for the European premiere of the beloved musical by William Finn and James Lapine. The previously announced production, directed and choreographed by Tara Overfield-Wilkinson and music-directed by Richard John, will begin previews on August 30 ahead of a September 5 opening night, for a limited run through November 23 at the Other Palace Theatre.

Heading up the company will be Oliver Savile (The Last Ship) as Whizzer, Daniel Boys (The Boys in the Band) as Marvin, Laura Pitt-Pulford (Little Miss Sunshine) as Trina, Matt Cardle (Jesus Christ Superstar) as Mendel, Gemma Knight-Jones (The Curious Incident of the Dog in the Night-Time) as Charlotte and Natasha J. Barnes (The Twilight Zone) as Cordelia. Casting for the role of Jason will be announced at a later date.

With a book by Finn and Lapine, music by Finn and lyrics by Lapine, Falsettos revolves around the life of a charming, intelligent, neurotic gay man named Marvin (Boys), his wife (Pitt-Pulford), lover, about-to-be-Bar-Mitzvahed son, their psychiatrist (Cardle) and the lesbians next door (Knight-Jones and Barnes).

Falsettos, which combines the off-Broadway tuners March of the Falsettos and Falsettoland, first arrived on Broadway in a 1992 production directed ...
---
Rain: A Tribute to The Beatles Cancels Broadway Return Engagement
The recently announced return run of the celebrated concert Rain: A Tribute to The Beatles has been canceled. The show had initially been scheduled to play the Lunt-Fontanne Theatre from July 16-21 as part of the In Residence on Broadway series. The Broadway run was to serve as the final stop on a tour; it will now conclude in Sioux Falls, South Dakota.

The touring production, titled The Best of Abbey Road Live!, serves as a celebration of the 50th anniversary of the Beatles album Abbey Road. Rain was previously seen on Broadway back in 2010.

Rain: A Tribute to The Beatles takes audiences back in time with four performers embodying the legendary Beatles stars, delivering the songs that made the band famous. The Beatles' iconic hits include "Hey Jude," "Let It Be," "Here Comes the Sun," "Blackbird," "I Want to Hold Your Hand" and "Penny Lane."
---
Broadway.com #LiveatFive with James Harkness of Ain't Too Proud
James Harkness stops by Broadway.com HQ to chat about portraying The Temptations' Paul Williams in Ain't Too Proud and more with Paul Wontorek.
---
Backstage at Hadestown with Eva Noblezada, Episode 6: Livin' It Up!
Hadestown star Eva Noblezada gets ready for the 73rd annual Tony Awards and more!
---
Odds & Ends: Sara Bareilles to Join Gavin Creel for 92Y Concert & More
Here's a quick roundup of stories you might have missed today.

Sara Bareilles to Join Gavin Creel for 92Y Concert
Sara Bareilles is headed uptown to reunite with her former Waitress co-star Gavin Creel. Bareilles will make a special guest appearance during Creel's highly anticipated 92nd Street Y concert next week. The previously announced concert will take place on June 17 at 7:30pm (Creel will also give a 2:00pm performance, at which Bareilles will not appear). The concerts will feature Creel paying homage to the American musical songbook, re-creating memorable songs from his distinguished Broadway career that includes Tony-nommed performances in Thoroughly Modern Millie and Hair, an Olivier-winning turn in The Book of Mormon and his Tony-winning turn in Hello, Dolly! Audiences can also expect songs from his celebrated appearances in La Cage Aux Folles and She Loves Me.

Ethan Slater Will Sing Out on the Roof of JCC Manhattan
Ethan Slater, the Tony-nominated title star of Broadway's SpongeBob SquarePants who recently appeared in a reading of Significant Other at the JCC Manhattan, will return to the Upper West Side organization this summer for a one-of-a-kind rooftop concert. Scheduled for July 11 at 8:00pm, the concert will feature ...
---
Ed Harris to Replace Jeff Daniels in To Kill a Mockingbird on Broadway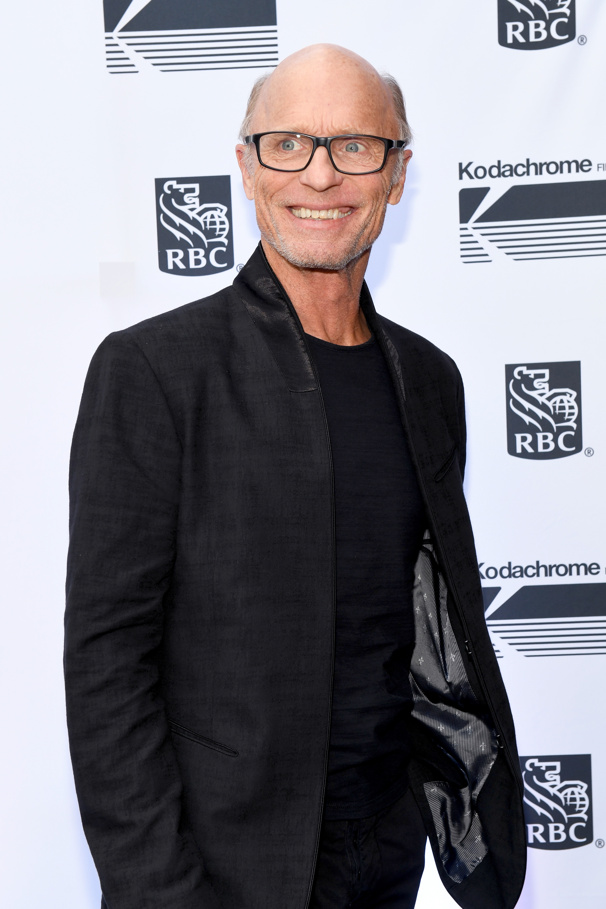 Stage-and-screen star Ed Harris will join the cast of Broadway's To Kill a Mockingbird this fall. He will take over the role of Atticus Finch beginning on November 5, replacing Tony-nominated original cast member Jeff Daniels, who will exit the hit play on November 3.

Harris earned a Tony nomination for his Broadway debut in Precious Sons. His other stage credits include Broadway's Taking Sides and off-Broadway's Good for Otto, Buried Child, The Jacksonian, Wrecks, Trumbo, Simpatico and Fool for Love. His screenwork has netted him three Emmy nominations and four Oscar nominations.

Harris joins a cast that includes 2019 Tony winner Celia Keenan-Bolger as Scout, 2019 Tony nominee Gideon Glick as Dill, Will Pullen as Jem, LaTanya Richardson Jackson as Calpurnia, Frederick Weller as Bob Ewell, Gbenga Akinnagbe as Tom Robinson, Stark Sands as Horace Gilmer, Dakin Matthews as Judge Taylor, Erin Wilhelmi as Mayella Ewell, Neal Huff as Link Deas, Danny Wolohan as Boo Radley, Phyllis Somerville as Ms. Dubose and Liv Rooth as Miss Stephanie.

The company also includes Baize Buzan, Thomas Michael Hammond, Ted Koch, David Manis, Danny McCarthy, Aubie Merrylees, Doron JéPaul Mitchell, Jeff Still, Shona Tucker and Rebecca Watson.

Written by Aaron Sorkin and directed ...
---
Reneé Rapp on Joining Mean Girls, Being 'Publicly Obsessed' with Jenn Colella & More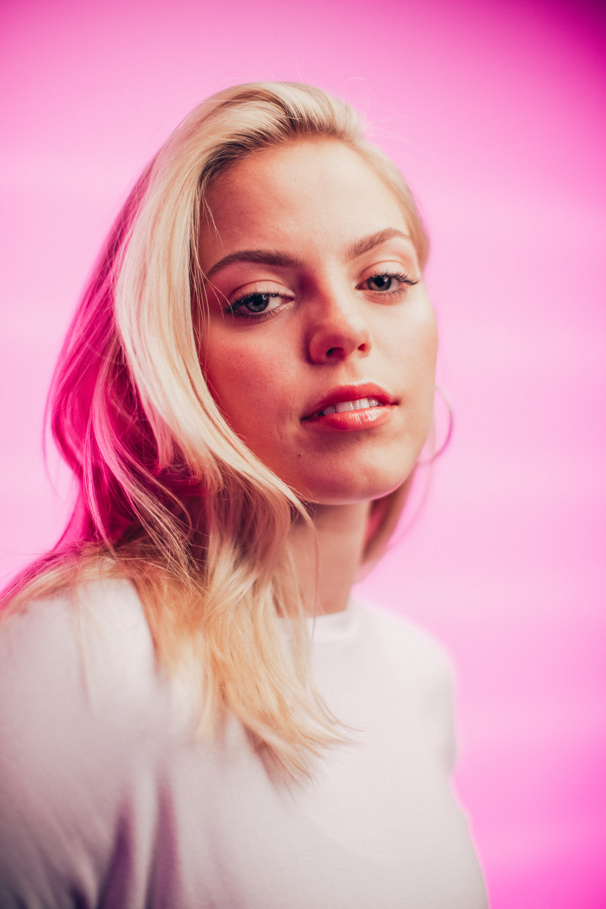 At this time last year, Reneé Rapp was preparing to head to New York City for the 10th Annual Jimmy Awards, where she would be named a winner alongside future Dear Evan Hansen star Andrew Barth Feldman. Now, she's starring in Mean Girls as Regina George for a summer stint before officially taking over the role from Tony nominee Taylor Louderman in September. "It happened very fast," Rapp said to Ryan Lee Gilbert in a recent interview on Broadway.com's #LiveAtFive about her transition from Jimmy Award winner to Broadway-debut star. "I didn't necessarily have expectations going in [to the Jimmy Awards], but it ended up being something that changed the trajectory of my life. And Andrew [Barth Feldman's] as well. We were just speaking the other day about how it was a year ago that we had just met and now we're great friends doing what we love every night."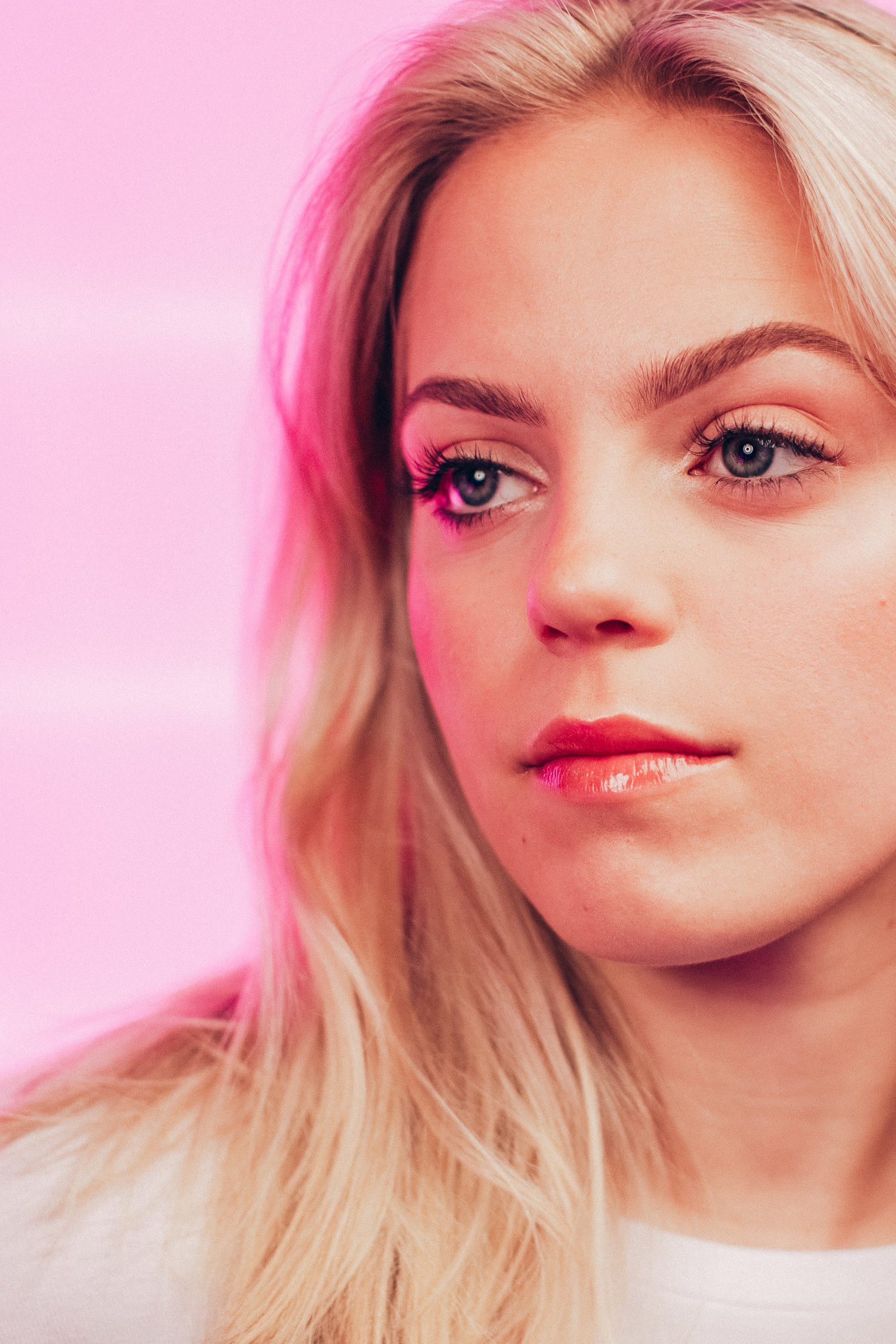 Rapp made her Broadway debut on June 7 for her first shift through June 26, and it's a night she'll never forget. "It was pretty crazy," she said. "I had so much emotional buildup that I'm not sure I fully understood what was going on. I was like ...
---
Tony Kushner's New Version of The Visit, or The Old Lady Comes to Call Set for London's National; Lesley Manville Will Star
London's National Theatre has announced a new staging of Friedrich Dürrenmatt's dark comic play The Visit, or The Old Lady Comes to Call, featuring a new adaptation by Tony and Pulitzer winner Tony Kushner (Angels in America). Oscar nominee and Olivier winner Lesley Manville (Phantom Thread) will star in the central role of Claire Zachanassian for the production, set to commence at the Olivier Theatre in February of 2020, with exact dates to come.

Tony and Olivier nominee Jeremy Herrin (Wolf Hall) will direct Kushner's post-war American context version of the play, which will also star Richard Durden, Sara Kestelman, Joseph Mydell and Nicholas Woodeson.

The play centers on Claire Zachanassian (Manville), an often-widowed millionairess who pays a visit to her hardship-stricken birthplace. The locals hope she'll bring them a new lease on life, but little do they know that her offer to revitalize the town comes at a dreadful price.

The National's production will feature set design by Vicki Mortimer, costume design by Moritz Junge, lighting design by Paule Constable, composition by Paul Englishby and movement direction by Polly Bennett.

Dürrenmatt's play is the basis for the musical The Visit, by Terrence McNally, John Kander and Fred Ebb, which premiered ...
---
Kaley Ann Voorhees, Susan Blackwell & More Join Starry Into the Woods Concert at Town Hall
More casting has been announced for the highly anticipated benefit concert of Stephen Sondheim and James Lapine's Tony-winning musical Into the Woods. The previously announced event, presented in support of Cleveland Musical Theatre, will take place at New York City's Town Hall on July 8 at 7:30pm.

New to the cast is Kaley Ann Voorhees (The Phantom of the Opera) as Rapunzel, Broadway.com contributor Susan Blackwell (Side by Side by Susan Blackwell, Gone Missing) as the voice of The Giant, Pamela Myers (Into the Woods revival) as Jack's Mother, Tony nominee Lee Wilkof (Waitress) as Mysterious Man, Timothy Warmen (Spider-Man: Turn Off the Dark) as Cinderella's Father and Tee Boyich (Mean Girls) as Lucinda.

They join the previously announced Tony winner Alice Ripley (Next to Normal) as The Witch, Tony nominee Tony Yazbeck (Prince of Broadway) as The Baker, Betsy Wolfe (High Button Shoes) as Cinderella, Kate Shindle (Fun Home) as The Baker's Wife, Caitlin Houlahan (Waitress) as Little Red, Jordan Matthew Brown (The Book of Mormon) as Jack, John Riddle (Frozen) as Cinderella's Prince, Zach Adkins (Anastasia) as Rapunzel's Prince, Antoinette Comer (Mamma Mia!) as Florinda, Matt Bogart (Jersey Boys) as The Wolf and Melvin Tunstall III (Beautiful) as The ...
---
Diana DeGarmo & Ace Young to Headline National Tour of First Date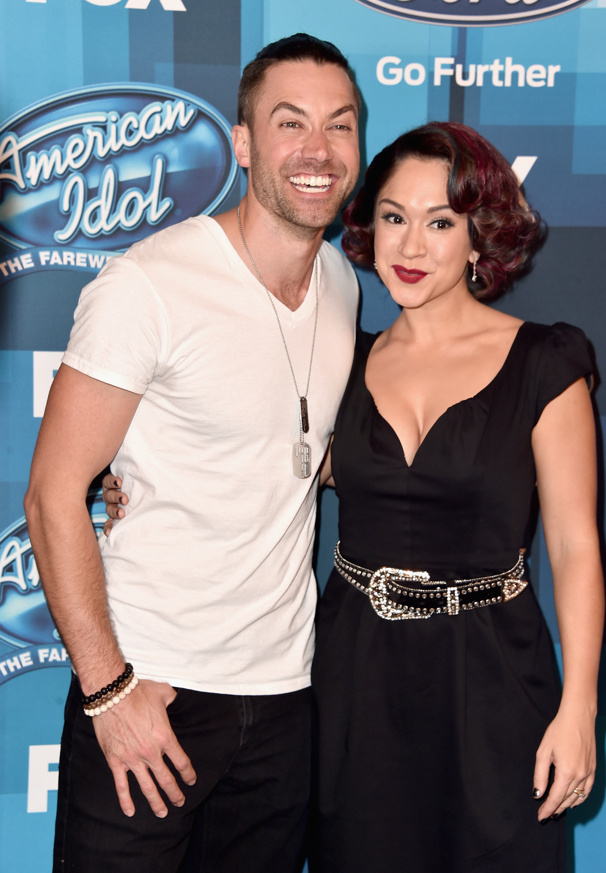 Six years after its Broadway premiere, the adorable musical comedy First Date is going on tour. Broadway alums and real-life couple Diana DeGarmo and Ace Young will star in the road production, directed by Matt DiCarlo, set to kick off in the fall of 2020.

Featuring a book by Austin Winsberg and a score by Michael Weiner, First Date follows Casey (DeGarmo) and Aaron (Young) who put their fate in the hands of a blind date as their unpredictable evening unfolds in real time.

DeGarmo and Young are alums of American Idol who have since acquired Broadway credits. DeGarmo made her Broadway debut in Hairspray while Young marked his first main-stem credit with Grease. The pair met while performing together on Broadway in Hair.

First Date opened on Broadway in August of 2013, in a production starring Krysta Rodriguez as Casey and Zachary Levi as Aaron. The musical played 174 performances at the Longacre Theatre.

Additional casting and cities for the First Date national tour will be announced at a later date.
---
Vanessa Hudgens, Hailey Kilgore & More to Lead Reading of Ingrid Michaelson's The Notebook Musical with Powerhouse Theater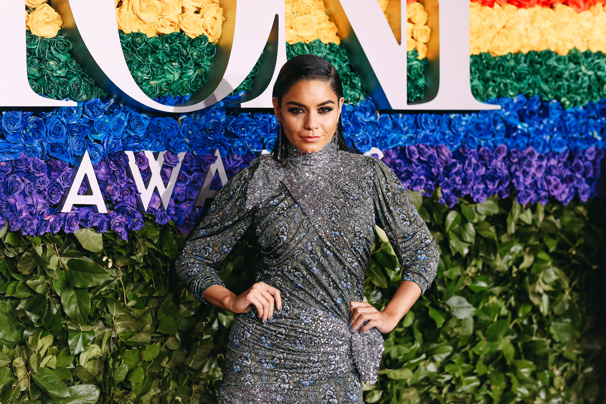 Vanessa Hudgens and Hailey Kilgore are among a starry cast set to headline Powerhouse Theater's upcoming reading of Ingrid Michaelson's stage adaptation of The Notebook. Tony nominee Michael Greif will direct the previously announced reading, to be held in Vassar College's Martel Theater on June 23 at 3:00pm.

Tony nominee Kilgore (Once on This Island) will appear as Younger Allie, with Hudgens (Rent Live) as Middle Allie and Candy Buckley (Cabaret) as Older Allie, Antonio Cipriano (Jagged Little Pill) will take on the role of Younger Noah, with Clifton Duncan (Carmen Jones) as Middle Noah and Tony winner James Naughton (Chicago) as Older Noah.

The cast will also include Jelani Alladin (Frozen), Nicholas Belton (The Great Comet), Janet Dacal (In the Heights), Mili Diaz (Wicked), Jennifer Mudge (Rocky) and Ben Jackson Walker.

Featuring music and lyrics by Michaelson and a book by Bekah Brunstetter, The Notebook is set in 1940s South Carolina, where a mill worker named Noah Calhoun and a rich girl named Allie are desperately in love, despite their parents' disapproval. When Noah leaves to serve in World War II, Allie meets another man; when Noah returns years later as Allie is about to get married, their romance reignites.

Kevin ...
---
Acclaimed Magic Show Derren Brown: Secret Will Transfer to Broadway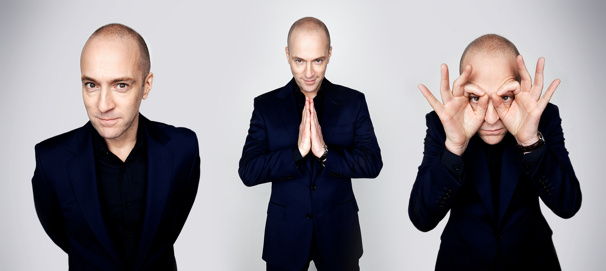 Following a sold-out off-Broadway run with Atlantic Theater Company, the acclaimed Derren Brown: Secret will move to Broadway's Cort Theatre this fall for a limited run. Andrew O'Connor and Andy Nyman co-direct the production, which will begin previews on September 6 and open on September 15.

Written by Brown, Nyman and O'Connor, Derren Brown: Secret transports audiences into the startling world of mind-reading, suggestion and psychological illusion. This theatrical experience challenges audiences to take a closer look at the stories and beliefs that guide their lives.

Derren Brown: Secret will feature scenic design by Takeshi Kata, lighting design by Ben Stanton, sound design by Jill BC Du Boff and projection design by Caite Hevner.

Derren Brown: Secret will play a limited run through January 4, 2020.